We at Yard Management Solutions know the challenges our customers face because we come from a logistics background. Our Yard Management Software was created to overcome a technological gap we saw in the shipping facilities and transportation operations around the world. We offer the highest quality Yard Management Software, the best support, the most enjoyable user experience, and the most competitive prices because we believe our customers deserve nothing less.

Every technological innovation and new software feature is created with our customers' needs in mind and we tailor every aspect of the software to each of our clients' unique operations.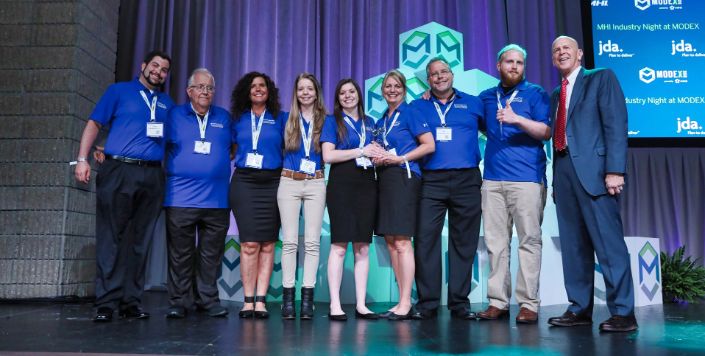 Built by Experts, for Experts: The YMS Story
Welcome to Yard Management Solutions, a company started by Jeff, Margaret, and George Papadelis. Their journey began with firsthand experience in the logistics field. They experienced the challenges faced by distribution centers and transportation operations worldwide: the lack of suitable yard management software.


They realized that the available options were often complex, cumbersome, and lacked the user-friendly features necessary for streamlined operations. They identified the need for yard management services that could help streamline yard operations, increase visibility, and solve yard issues.

Fueled by their determination to make a difference, they embarked on a path of innovation. They created a comprehensive suite of software features that could meet the needs of any logistics operation. As a result of their hard work and dedication, Yard Management Solutions was created. A comprehensive software platform that empowers businesses to take control of their yard operations with ease.

Yard Management Solutions has quickly become one of the leading providers of yard management software in the industry. We have helped countless companies increase efficiency, reduce costs, and improve visibility for their yards and docks. We are committed to providing our customers with the most reliable and user-friendly yard management solutions available.

The Software

Our Yard Management Software constantly monitors every aspect of your yard operation. It works 24/7 keeping you updated on KPIs, employee performance, and potential problems as they arise. It provides real-time visibility on all shipments, their status, and their location, giving you a moment-to-moment pulse on your yard.

Custom reporting provides specific details of yard processes, workforce activity, and equipment utilization. Our software is designed to be intuitive to learn and easy to use, making training your employees fast and painless.

The Yard Management Solutions platform is designed to offer a comprehensive suite of integrated tools. It includes features like inbound and outbound tracking, asset and inventory management, cross-docking, gate control, and dock scheduling. With this system, you can swiftly gain visibility into your yard operations and make well-informed decisions.

We provide real-time visibility, and yard automation, allowing you to focus on strategic decision-making and efficiency. Our yard management system offers a seamless user experience that allows users to quickly learn and navigate its functionalities.

By leveraging our system's comprehensive reporting and analytics capabilities, you can run your yard efficiently. Identify bottlenecks and make data-driven decisions to optimize your operations. Take full control of your loading and unloading processes, ensuring timely and accurate movement of shipments while minimizing errors and delays.

We understand the importance of intuitive software that seamlessly integrates with your existing systems. Yard Management Solutions can integrate with your current setup, providing full visibility in your yard and dock doors. Our current integrations encompass warehouse management systems (WMS), transportation management systems (TMS), GPS software, gate control systems, and more.

The Team

The Yard Management Solutions team of dedicated professionals brings together a cross-functional blend of transportation innovators, supply chain experts, logistics specialists, software engineers, and security analysts. With over 50 years of experience in the industry, our team proudly provides lifetime 24/7 support to all customers. We know that every organization has unique goals and challenges, and our YMS team is equipped to help you maximize your yard's potential.

Our years of industry experience help us understand the intricacies of yard operations and the importance of efficient supply chain management. This knowledge enables us to offer a yard management system that is tailored to the specific needs of individual facilities.

At Yard Management Solutions, we have experienced the frustrations of relying on outdated and inefficient yard management systems. The complexities of outdated yard management processes can often lead to expensive fees, bottlenecks, and lost productivity.

We empathize with the challenges you face as a logistics professional. We understand the immense pressure to avoid costly delays and ensure smooth supply chain operations.

This fueled our determination to create yard management services that truly address the pain points of logistics experts. We empower logistics professionals like you to achieve exceptional results.
Customer Success is How We Measure Our Success
At Yard Management Solutions, our customers are at the heart of everything we do. We believe in building strong partnerships and providing unparalleled customer service to help our clients achieve their goals.


Our team's personal experiences in the logistics industry have shaped our customer-centric approach. We understand the unique needs and pain points faced by businesses in this industry. We are dedicated to developing solutions that meet and exceed those needs.

As a customer-centric company, we take pride in building strong partnerships and providing unwavering support. We are committed to ensuring that our software delivers tangible results and unlocks the full potential of our customers' yards. Your success is our greatest achievement, and we are dedicated to supporting you every step of the way.

We are constantly innovating and improving our software. Our customers have access to the latest and greatest technology. With our commitment to customer service and our industry knowledge, your yard management operations will be in great hands.

Our Commitment to Customer Service:

Dedicated Support Team:

Our customer service begins with our dedicated support team. Our team is comprised of knowledgeable and experienced professionals who are passionate about helping our customers succeed. Our team is here to listen, guide, and address any questions or concerns you may have.

Prompt and Responsive Communication:

We believe in the importance of timely communication. When you contact us we strive to respond promptly and provide you with the assistance you need. Our team understands the urgency of your queries and aims to resolve them swiftly.

Tailored Solutions:

We recognize that every business has unique requirements and challenges. That's why we take a personalized approach to customer service. Our team takes the time to understand your specific needs.

We strive to build strong relationships with each client. We foster open lines of communication and ensure that we fully understand their unique needs and objectives. By working closely together, we can tailor our yard management software to their specific requirements.

Onboarding and Training:

Transitioning to a new yard management software can seem overwhelming. However, our customer service extends beyond just implementing the software. We offer comprehensive onboarding and training programs to ensure a smooth and successful transition.

Our team will guide you through the setup process, demonstrate key features, and provide ongoing training and support. We want you to maximize your use of the software.

Continuous Support and Updates:

Our commitment to customer service doesn't end once the software is up and running. Our support team is available to assist you with any challenges or questions that may arise. We also provide regular software updates to ensure that you have access to the latest features, enhancements, and security patches.

Customer Feedback and Improvement:

We value our customers' feedback and actively encourage open communication. We regularly seek input from our clients to understand their evolving needs and suggestions for improvement. Your feedback helps us refine our software, enhance our customer service processes, and deliver an even better experience.

Customer service is more than just a department or a set of processes—it is the heartbeat of our organization. We understand that our clients rely on us to optimize their yard operations and streamline their logistics processes. By providing exceptional customer service, we can help our clients overcome challenges, maximize their efficiency, and ultimately achieve their business goals.

Fueling Long-Term Growth and Success

At Yard Management Solutions, we firmly believe that our yard management software is not merely a one-time solution. It is a catalyst for your long-term growth and success. Building enduring partnerships is at the core of our philosophy.

We strive to develop strong relationships with our clients based on trust, collaboration, and mutual success. We take the time to understand your unique business goals, challenges, and aspirations. We understand that your business is constantly evolving. We are dedicated to supporting you every step of the way on your yard management journey.

We know that successful implementation is just the beginning. Our knowledgeable and experienced support team is available to assist you whenever you need us. We are here to provide prompt and reliable support. Whether you have questions, require troubleshooting assistance, or need guidance on optimizing your yard management processes.

We are here to provide ongoing support and assistance as your business continues to evolve. We understand that your needs may change over time. Our dedicated team is ready to adapt and ensure that our software continues to meet your requirements.

We are committed to your success. We will work closely with you to address any challenges and ensure that you get the most out of our software. We are invested in your long-term success. We will work alongside you to ensure that our software continues to provide value.

We celebrate your achievements and growth. As your business thrives, we are here to support you every step of the way. Our yard management software is designed to scale with your business, adapting to increased volumes, additional locations, and evolving logistics requirements.

When you choose Yard Management Solutions, you are not just selecting a yard management software provider. You are entering into a long-term partnership with a team that is dedicated to your success. We are here to empower your growth, optimize your yard operations, and fuel your long-term success.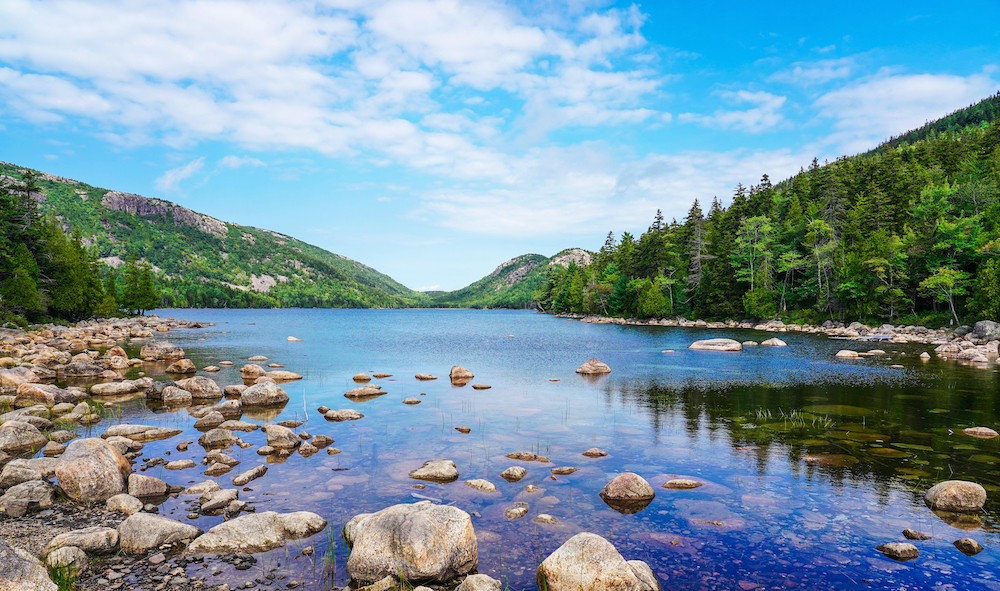 Our Commitment to A Sustainable Yard
We believe that efficiency and reducing emissions go hand in hand. Our yard management software is designed to streamline processes, reduce waste, and promote eco-friendly practices. By optimizing yard operations, businesses can minimize unnecessary fuel consumption, reduce emissions, and decrease their overall environmental impact.


We recognize the importance of environmental responsibility and reducing emissions in today's world. We are committed to integrating sustainable practices into our operations and solutions. We help our clients minimize their environmental footprint while optimizing their yard management processes.

Efficient Resource Use

One of the key focuses of our software is to optimize resource use. By effectively managing yard space, assets, and inventory, our solution helps businesses maximize their use of resources. This results in reduced energy consumption, decreased waste generation, and improved overall efficiency.

We provide tools and features that enable intelligent asset tracking. This feature is key to allowing businesses to minimize the need for unnecessary equipment. We are able to help effectively allocate resources where they are needed most.

Real-time Visibility and Planning

Our software provides real-time visibility into yard operations, enabling businesses to make informed decisions and plan their activities more efficiently. We provide accurate and up-to-date information at your fingertips. We give logistics professionals the ability to reduce idle time, optimize routes, and minimize unnecessary movements. This not only improves productivity but also reduces fuel consumption and greenhouse gas emissions.
Join the Yard Management Solutions Family
Join the growing community of businesses that have transformed their yard management operations with our YMS software. When you choose us, you gain more than just the best yard management software. You become a valued member of our community.

We take pride in the countless businesses that have already experienced remarkable transformations through our YMS software. With Yard Management Solutions, you have the opportunity to unlock unprecedented levels of efficiency and productivity.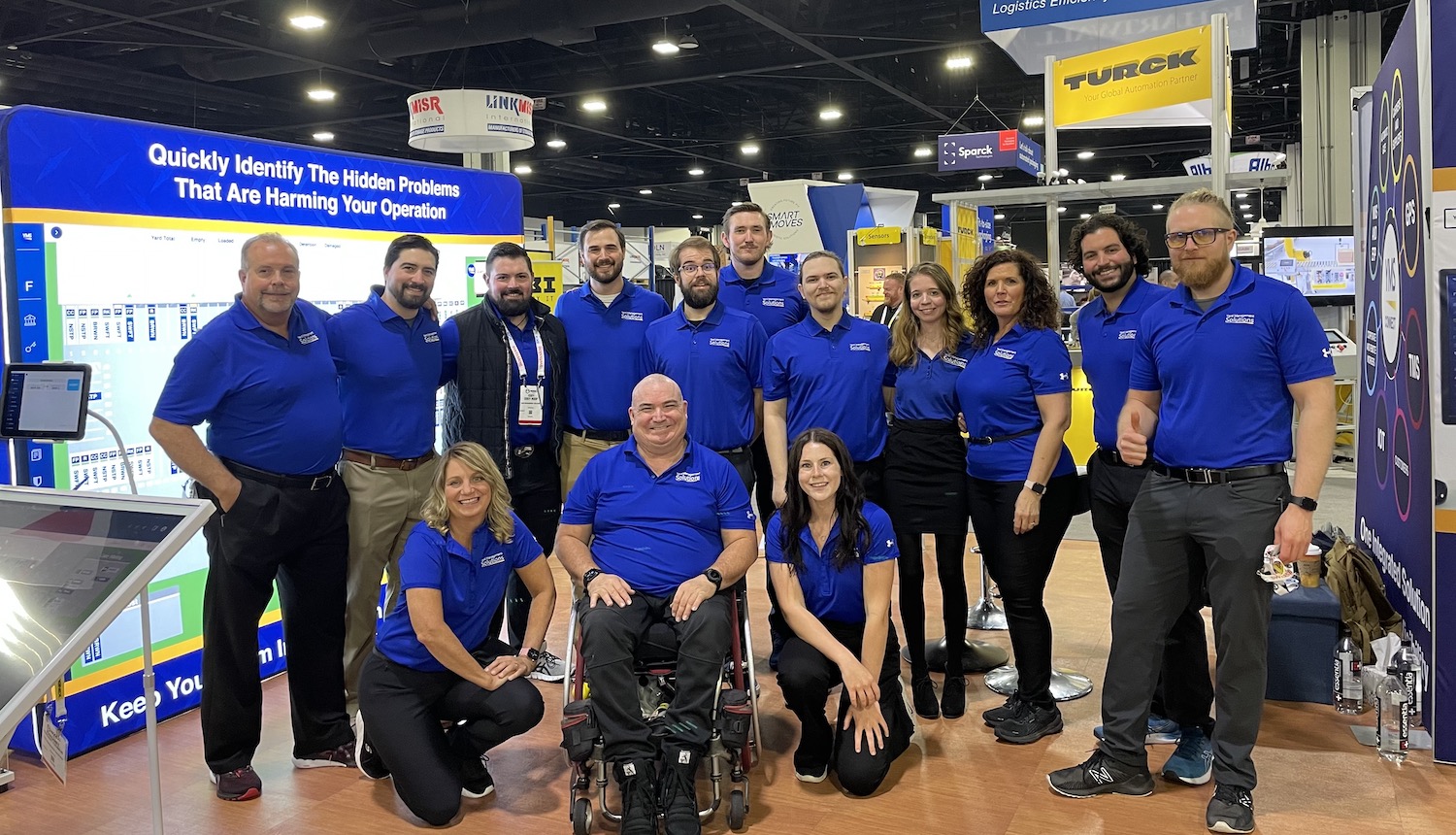 Embarking on this journey with us opens the door to a wealth of benefits. Our YMS software has been designed to streamline your yard management operations, enhance visibility, and boost efficiency. Imagine having a centralized system that effortlessly handles yard inventory management, optimizes truck staging, tracks assets, and provides real-time information. With Yard Management Solutions, this vision becomes a reality.

To experience the difference firsthand, we invite you to schedule a live demo. Our team will walk you through the capabilities of our YMS software. We will demonstrate its intuitive interface, robust features, and the numerous advantages it offers.

Join the Yard Management Solutions family and discover a world of possibilities. Together, we will transform your yard management operations and pave the way for a brighter future. Schedule your live demo today and embark on this exciting journey with us.